CONCORD HIGH KEY CLUB !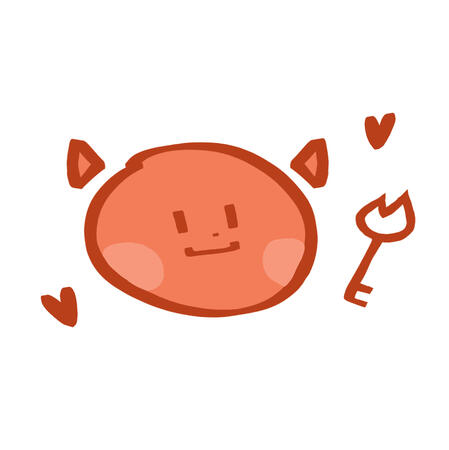 hey key clubbers !! o(〃^▽^〃)o
welcome to the official concord key club website <3we usually have club meetings on thursdays during lunch in room 206 with ms. yahya !! (⌒―⌒*) be sure to come in order to stay updated on new service events and anything key club related~
❝ caring ㅡ our way of life. ❞
₍ last updated on 4/13/23. ₎
WHAT IS KEY CLUB?
simply put, key club is centered around community volunteering events !to further elaborate, key club international is the high school organization sponsored by kiwanis international. key club assists kiwanis in carrying out its mission to serve the children of the world. high school student members of key club perform acts of service in their communities, such as cleaning up parks, collecting clothing and organizing food drives. they also learn leadership skills by running meetings, planning projects and holding elected leadership positions at the club, division, district and international levels.
WHAT DOES CALI-NEV-HA MEAN?
cali-nev-ha is the largest district in key club international which includes california, nevada, and hawaii. concord high key club is one of the many clubs in this district !
HOW LARGE IS KEY CLUB?
key club international has over 260,000 members, 5,000 clubs, and is represented in 31 countries. pretty cool, isn't it ? fun factㅡbrad pitt, angelina jolie, bill clinton, and elvis presley were in their high school key clubs !
DO YOU REALLY MAKE KEYS?
regretably, we do not make keys. buuuuut, we do make keys to open doors to new opportunities ! teehee (:
HOW DO I JOIN?
you'll have to stop by our meetings in room 206 every thursday during lunch ! ask for a membership form from mr. yahya or any of our current officers. after you fill out a membership form, you must pay $15 in order for your service hours to count !
WHY DO I HAVE TO PAY A FEE WHEN I CAN VOLUNTEER FOR FREE?
good question ! $11.50 of the $15 you pay goes back to key club international, which gives us benefits in return such as grants, officer training materials, supplies and service (membership cards, etc), club and district awards, college scholarships, and more. the $4.50 leftover benefits our club, which goes back to you members when creating new service projects.and that's not all ! with the funds your dues provide, kiwanis international purchases liability insurance for your club. that means club members are protected financially from the risks that arise in any club event or project. because your club pays dues, kiwanis can pay for the coverage—and that lets you enjoy the activities that help make club membership meaningful. <3
weekly meetings
every thursday during lunch
in room 206 (ms. yahya's room)information updating....use your school email
to access the slides!
❛ 2023 ㅡ 2024 ❜
president ⨟ abigail flores
vice president ⨟ jared tumay cacsire
vice president ⨟ eliud reyes raya
secretary ⨟ diego guerrero
treasurer ⨟ jason fan
editor ⨟ zoey liang꒰ ✿ ꒱❛ 2022 ㅡ 2023 ❜
president ⨟ tommy nguyen
vice president ⨟ isha saleem
vice president ⨟ lizeth de la cruz
secretary ⨟ abigail flores
treasurer ⨟ erin ponce
editor ⨟ ysabelle bolano
webmaster ⨟ jacinta ng꒰ ✿ ꒱❛ 2021 ㅡ 2022 ❜
president ⨟ alex barnes
vice president ⨟ bea cruz
vice president ⨟ kolby caban
secretary ⨟ jose rivera
treasurer ⨟ tommy nguyen
editor ⨟ sam holmen꒰ ✿ ꒱❛ 2019 ㅡ 2021 ❜
president ⨟ bridget aurelio
vice president ⨟ isabella lassalle
vice president ⨟ alex barnes
secretary ⨟ emory zamora
treasurer ⨟ rianna malig
editor ⨟ evie robello꒰ ✿ ꒱❛ 2018 ㅡ 2019 ❜
president ⨟ bridget aurelio
vice president ⨟ brianna hoffman
vice president ⨟ missael sanchez
secretary ⨟ alex barnes
treasurer ⨟ isabella lassalle
editor ⨟ evie robello꒰ ✿ ꒱❛ 2017 ㅡ 2018 ❜
president ⨟ ashley dean
vice president ⨟ ronnie david
vice president ⨟ ivan yau
secretary ⨟ rachel boehner
treasurer ⨟ bridget aurelio
editor ⨟ aj elma꒰ ✿ ꒱❛ 2016 ㅡ 2017 ❜
president ⨟ ashley dean
vice president ⨟ ronnie david
vice president ⨟ haley meyer
secretary ⨟ rachel boehner
treasurer ⨟ trina nguyen
editor ⨟ aj elma꒰ ✿ ꒱❛ 2015 ㅡ 2016 ❜
president ⨟ sandy lam
vice president ⨟ jonathan bayle
vice president ⨟ darrel muonekwu
secretary ⨟ victoria la
treasurer ⨟ ashley dean
editor ⨟ keane escueta
fundraising/volunteer events chair ⨟ ronnie david꒰ ✿ ꒱❛ 2014 ㅡ 2015 ❜
president ⨟ sandy lam
vice president ⨟ melissa javier
vice president ⨟ barry jahid
secretary ⨟ victoria la
treasurer ⨟ johanna moral
editor ⨟ ryan shu꒰ ✿ ꒱❛ 2013 ㅡ 2014 ❜
president ⨟ vanessa martinez
vice president ⨟ sandy lam
vice president ⨟ jave hernandez
secretary ⨟ faith veloria
treasurer ⨟ yvonne cao